McClerklin Skin & Laser Center
Stop Excessive Underarm Sweating
The sweat stops here because Dr. McClerklin is one of the first physicians to offer miraDry®! If you are tired of dealing with excessive underarm sweating, stained shirts and overuse of deodorants, miraDry® may be your solution. It safely reduces underarm sweat and odor glands, so you can feel confident and dry in any situation. Demand is very high for this innovative and simple approach to solving underarm sweat issues, so call now to schedule your consultation.
This FDA-cleared non-invasive treatment gives you the freedom to enjoy life without the worry of underarm sweating!
Hyperhidrosis (excessive sweat) can be due to many different genetic, medical, and mental causes, including:
Genetic predisposition
Severe anxiety
Medications
Menopause / fluctuating hormonal levels
Low blood sugar
Thyroid problems
Some cancers
No matter the reason for your sweating, you want to get it resolved – and fixing what might be the underlying cause doesn't always cease your sweat. In addition to feeling uncomfortable and self-conscious in professional and social situations, patients who sweat excessively find themselves spending far too much on new clothes and attempts to control the sweat. Long-term hyperhidrosis can also cause physical problems like eczema, inflammation, and skin infections.
It's time to make a change. Instead of dealing with frustrating alternatives, miraDry goes right to the source: the sweat glands in the problem area.
Permanent sweat reduction means the following:
Confidence boost – Who can feel at ease in professional or social settings when they're worried about sweat stains? You're exhausted by constant worrying over sweat, and we understand. Once your hyperhidrosis has been tamed, you'll be able to get through your days with confidence and without anxiety.
Heightened comfort – Constantly damp underarms just don't feel good. Once miraDry has helped dry the areas, you'll feel more like yourself and less like you are defined by your sweating.
Savings on clothes and sweat treatments – miraDry is an investment that pays off. Without sweat staining and damaging your clothing, you'll see your shirts and sweaters lasting far longer. You won't need to continue paying for medical-strength deodorant or for Botox treatments to the underarms. Instead, you'll just enjoy the freedom that miraDry brings into your life.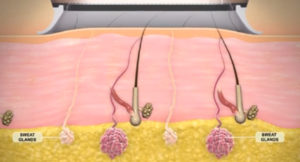 After your underarm has been numbed and is ready to be treated, the clinician will place the handpiece directly on your skin, lining up with the temporary treatment template applied to your underarm.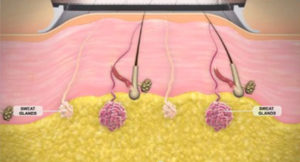 Next, the handpiece is activated. You will feel a slight suction as your skin and glands are brought closer to the surface for maximum results.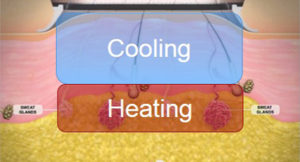 Finally, miraWave TM energy is delivered and the sweat and odor glands are destroyed. All the while, soothing cooling is applied to protect your skin.
What to Expect
miraDry ® is the first and only non-invasive treatment to permanently eliminate your underarm sweat and odor glands. FDA-cleared and CE marked, the miraDry treatment is done in the comfort of your doctor's office and is quick-taking only about one hour. After your treatment, you can expect to see immediate and lasting results.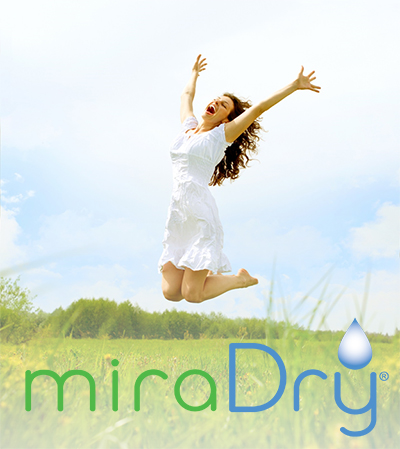 Take the first step, fill out the form below.
Frequently Asked Questions